So you think YOU'VE got problems, there is always someone worse off……
The following feet are not for the faint hearted but show just how even the worst feet can be returned to normal with surgical correction.
Complex forefoot deformity correction, surgery has been performed on the big toe bunion joint and the 2nd and 3rd toes which were badly clawed. A foot that looks good generally works well and it is essential to preserve the length of the toes and ensure they still touch the floor.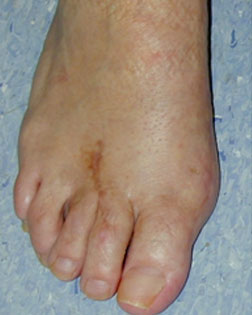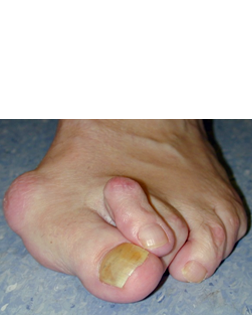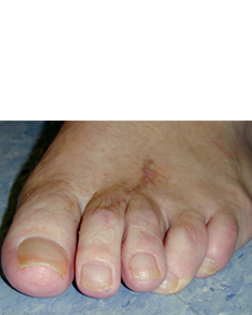 The bunion is so severe that it is pushing all the other toes sideways making the foot looked windswept. This sort of surgery would take under an hour to perform and all the patients go home the same day.